Pictures of the turntable upgrade.
As mentioned in one of the previous posts one of our large projects this year is the upgrade of the turntable in our Roseville yard.  The work is goin well with only a few of the replacement tracks left to be installed.
Here are some pics of the removal of the old turntable and the installation of the new one from Walthers.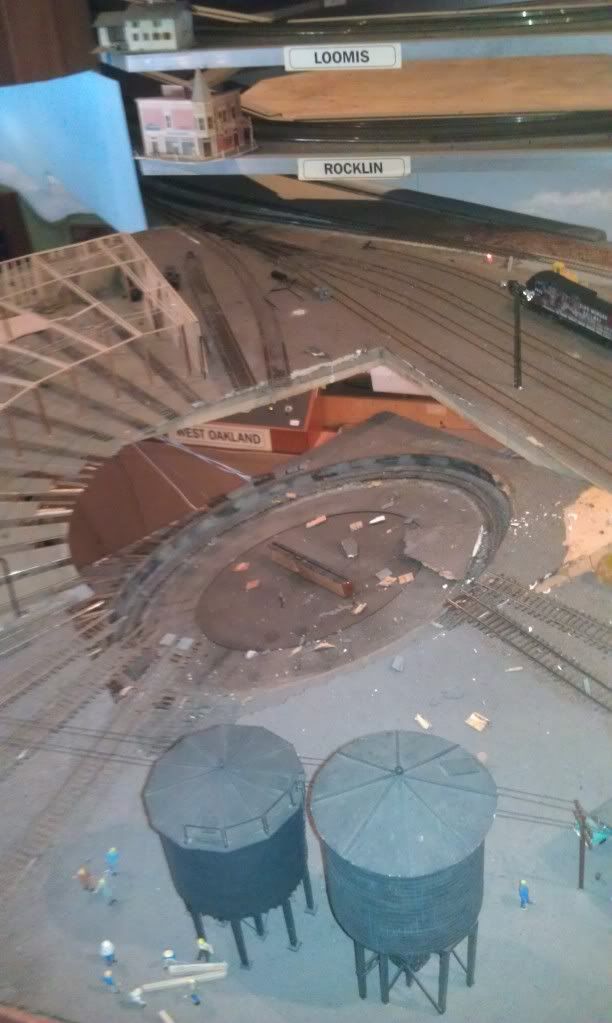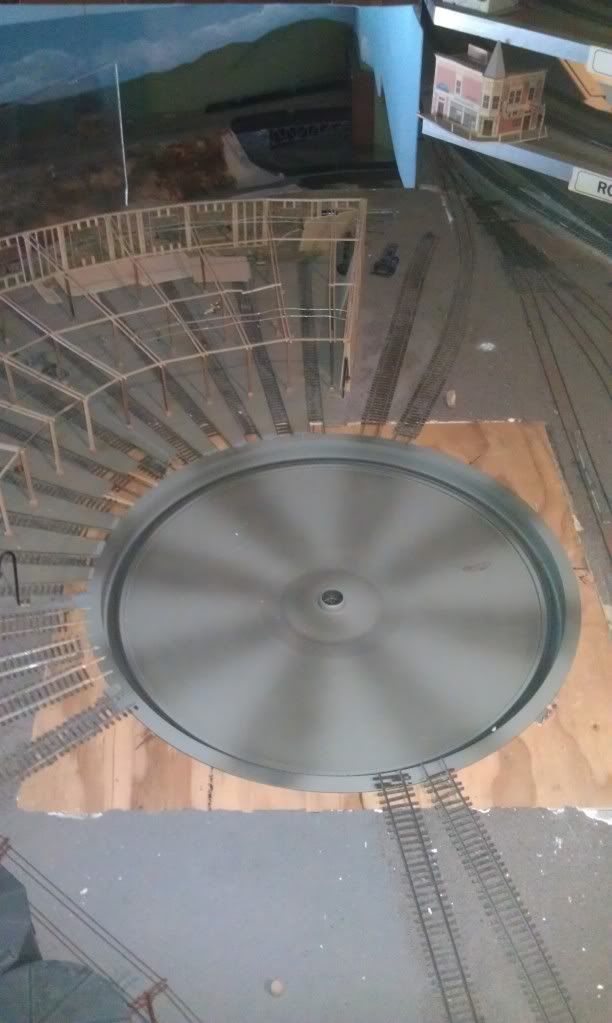 The paper sign says "Hard Hat Area, Men at Work."